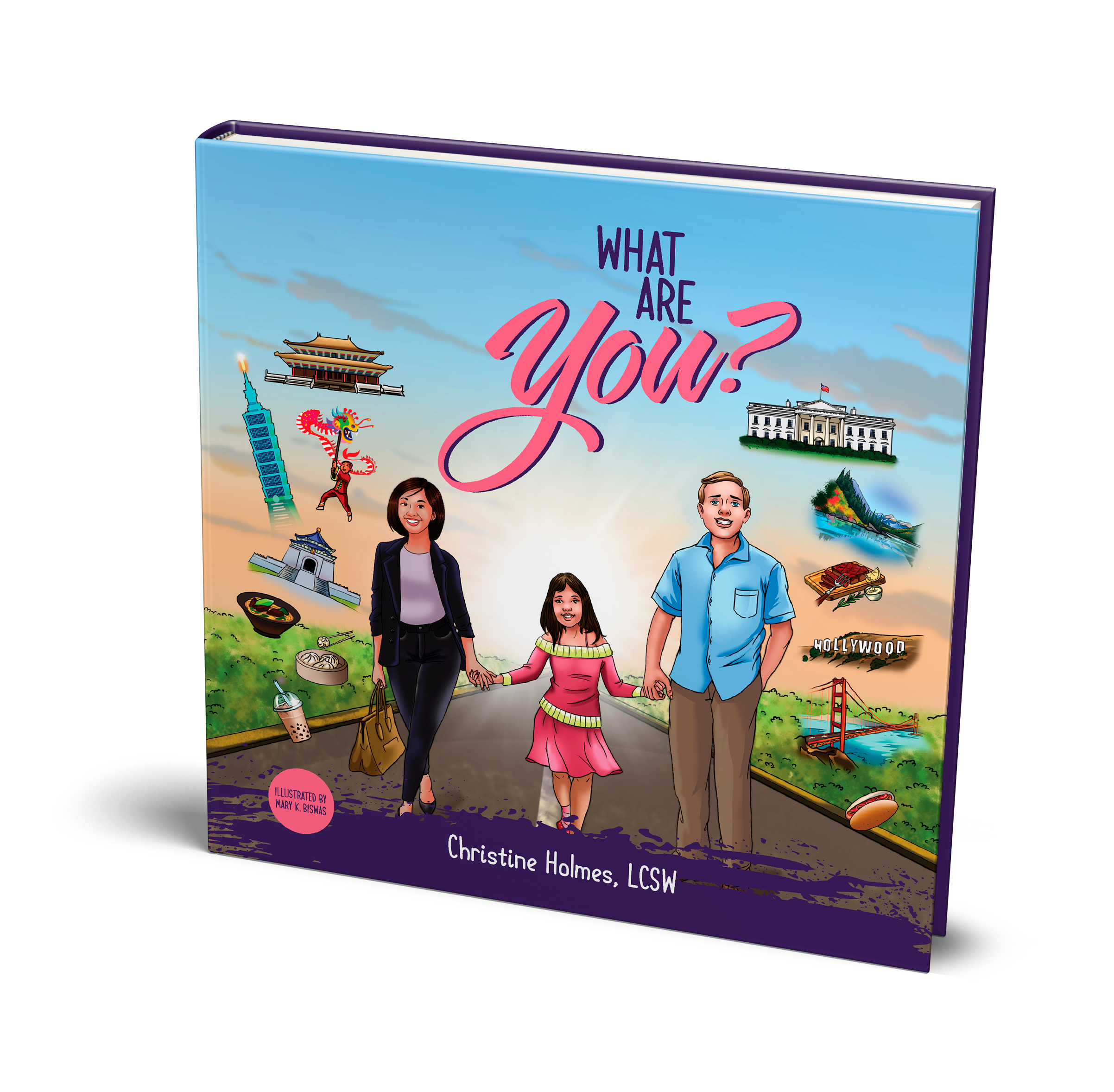 Best-selling psychologist and author publishes children's book on biracial
Being biracial is becoming more common and accepted in society; however, there are very few, if any, children's books about being mixed with Asians. To help biracial Asian children navigate and embrace their mixed-race cultural identity, Christine Holmes, LCSW released What Are You?
EASTVALE, CA – July 28, 2022 – In What are you? Christine Holmes, licensed clinical social worker, school psychologist and bestselling author, introduces us to Julie Mei Mueller. Julie is sometimes embarrassed by her Taiwanese and White American cultures, although she secretly loves them both. Through this timely and tender children's book, children like Julie will learn to love all of their cultural background.
"This book is dedicated to all biracial Asian children who may have experienced the feelings I had growing up. I wrote this book to validate those feelings while helping them understand who they are and where they are from. they are coming ", Holmes said.
The topics covered in What are you? physical appearance, geography, relationships with parents, food preferences, language, cultural festivals and traditions, interactions with friends, and the internal feelings associated with being part of two cultures teach children about beauty that there is to belong to two identities and to spaces between the two. As Julie's story teaches us, "I love having a Caucasian father who embraces my Taiwanese background. I love having a Taiwanese mom who teaches me about my Taiwanese roots but is also proud to be American.
Based on Holmes' own experiences growing up as a mixed-race Asian American child in the United States, What are you? teaches kids that while being biracial isn't always easy, it's a rewarding experience. By the end of this book, mixed Asian children will find themselves embracing the struggle and beauty of being biracial. Following Julie's example, they will be proud of their uniqueness, celebrate their cultures for all to see, and accept their biracial identity without feeling pressured to be one or the other because they are both. The book ends with Julie proudly proclaiming, "I am Taiwanese. I am white American. I AM WHASIAN.
Christine Holmes, LCSW, PPS, is a licensed clinical social worker, certified brainspotting therapist, and school psychologist. Raised by a Taiwanese mother from Taiwan and a white father from America, Christine grew up in a predominantly white and Asian neighborhood. Unfortunately, there were very few biracial children at that time, which made her feel like she didn't belong. Her journey as an author was born out of her desire to help biracial children embrace their identity.
Edited by Publish Your Gift®, What are you? is now available for purchase at www.compassionateheartcounselinglcsw.com.
Media Contact
Company Name: Purpose created edit group
Contact person: Shani McIlwain
E-mail: Send an email
Call: (888) 949-6228
Country: United States
Website: www.publishyourgift.com