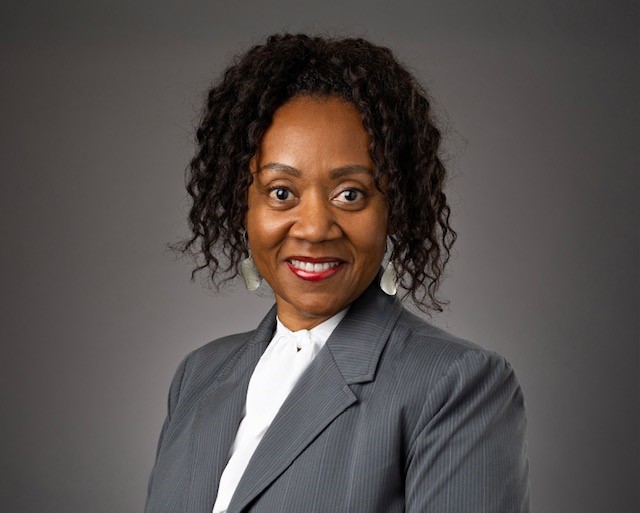 Harper's New DCI Vice President Combines Psychology Education and Inclusive Framework of Excellence: Harper College
Before she was even old enough to attend, Dr Tamara A. Johnson was in school.
As soon as she could walk, Johnson accompanied her grandmother, who taught in eighth grade at a school on the south side of Chicago. As a result, some of his first experiences took place in a classroom.
"That's really what sparked my initial attraction to education," said Johnson, who has spent much of his career in academia, including her new role as vice president of diversity, of equity and inclusion at Harper College. "I went to school before I did anything else. "
But it wasn't just the place; it was the impact of her grandmother's chosen service career on apprenticeship. Johnson has woven this thread of service throughout his life and career.
The common thread was present in her studies of psychology at the University of Illinois at Urbana-Champaign and at Indiana State University (where she obtained her doctorate in counseling psychology), inspired by the has a psychiatrist help his uncle with his intellectual disability.
The common thread ran through her work as a consultant and postdoctoral fellow at the Department of Veterans Affairs, where she listened to how each role – from caretaker to physician – helped provide essential services to our veterans.
The common thread has been present in his work spearheading DCI's efforts over the past 12 years at educational institutions such as Adler University, University of Wisconsin-Eau Claire, University of Chicago and Northwestern University.
"All of my work has focused on being of service to others," said Johnson, who has been a teacher and counselor, and has worked in career services and faculty initiatives. "It's about compromise and flexibility, listening to the voices of others and speaking my own truths. It is about seeking to understand and to be understood.
She attributed part of her success in leading DCI projects in higher education to her experience as an educator. Because Johnson knows what it's like to design a program and work with students in the classroom, she said she can more easily identify with faculty, students and an institution's central mission. Because of her work in areas such as residential life and multicultural affairs, she also understands staff and how they perform critical functions that support student success.
Its basis in psychology could even be more key. Johnson enjoys discussing the parallels between DCI's work and psychology, including how both topics focus on changing, assessing, listening, and bringing together multiple perspectives.
"Having a background in psychology has been extremely helpful for my work on diversity," she said. "There is an analogy in psychology: if, for example, you are working with someone who is depressed, part of your role is to help them take off those blue sunglasses so they can see all the colors. that exist. When you do DCI work, you are trying to help people put on different pairs of sunglasses so that they can see a range of perspectives. In either case, it is important to understand and respect the way people see the world and to help them see other possibilities. Both psychology and DCI work with individuals and groups who have experienced trauma and tragedy as well as triumphs and joys.
While proud of her DCI-related accomplishments (which include the design and launch of the UW-Eau Claire Black Cultural Center and the integration of elements of the DCI into faculty and staff performance reviews at two previous institutions ), Johnson places more emphasis on the continuing legacy of her efforts, the meaningful conversations she helped start, the relationships that last and the lasting impact of her work.
"I keep in touch with people from all the institutions where I have worked," she said. "While I have a list of specific accomplishments under my belt, what is especially important to me is that these constituents will say, 'If I shared what I needed, could I count on her to do it? best to provide the resources, support and / or training that would ultimately have a positive impact on my experience? Did she say things that might have been uncomfortable or unpopular, but in the service of making it a better place for the most marginalized, for those with no voice? Has she worked diligently to change the policies and structures that have created barriers for diverse populations? '
"My experience is that in most cases people would answer yes to these questions, which has become particularly important to me."
Johnson is excited to bring her experience and knowledge to Harper for a variety of reasons. One is because she already had a high opinion of community colleges because her mother, Dr. JoAnn Jenkins, is the Dean of Student Success at Moraine Valley Community College and worked there for over 14 years (" She loves, loves, loves, community colleges. ") Johnson also acknowledged that DCI officers are not as prevalent in the two-year sphere as they are in four-year institutions and jumped at the opportunity to work in the part of Harper's mission of access to education for all.
She was also eager to work for Dr. Avis Proctor, President of Harper, because of her accomplishments and her vision for the college. She noted that Dr Proctor is the first female president and the first black president under whom she has had the opportunity to serve throughout her professional career. She expressed the importance of seeing everyone see leaders who reflect a range of identities.
"Seeing leadership that seemed different from my previous institutions was especially appealing," said Johnson, relating the importance of representation to her time as a college teacher. "It was good for white students to see me in the classroom as the knowledge sharing person and good for black students to see someone like them facilitating the learning experience. Sometimes the patterns that we see are a cohesive picture, and then it seems that this is the only place where knowledge is held.
She started at Harper on July 1 and takes time in the first few weeks of her tenure to learn about college, listen to constituents, and develop her understanding of Harper's culture. Johnson said it's not just about importing a successful initiative from another institution, but working together to find out what's best for Harper and his students, faculty, staff and community. As such, she emphasized the importance of having meaningful relationships with a variety of people who make up the Harper community.
Johnson said she is energized by the fact that Harper has already started working on many DCI initiatives. It is not starting from scratch.
"It's exciting to see how much is happening already. It's more about how these initiatives are aligned and how we highlight the people and offices that are doing a really good job, "she said. "And it's about how I can help take Harper to the next level."
Johnson also stressed the importance of having an intentional and strategic approach and noted that "activity does not equal impact", sharing this assessment is particularly important in determining whether college efforts are achieving results. desired.
Some of his more important goals for Harper include promoting understanding among voters about how the DCI fits into their specific roles. Johnson said she wanted to meet everyone where they are and in doing so increase recognition that this work involves change both on a personal and political level. She praised Harper's quantitative data collection and hopes to get more qualitative data to better understand how diverse populations experience college.
"The Association of American Colleges and Universities has an inclusive framework of excellence that I like to refer to. What is important in this framework is that it emphasizes that the success of an institution is determined by how it values, engages and includes the rich diversity of students, faculty, staff, alumni and faculty. alumni, "Johnson said. "In other words, you can't really achieve excellence without taking into account diversity, equity and inclusion. This includes an ongoing process of reviewing our structures, policies and processes to ensure that our most vulnerable and under-represented populations have the opportunity to realize their full potential. "