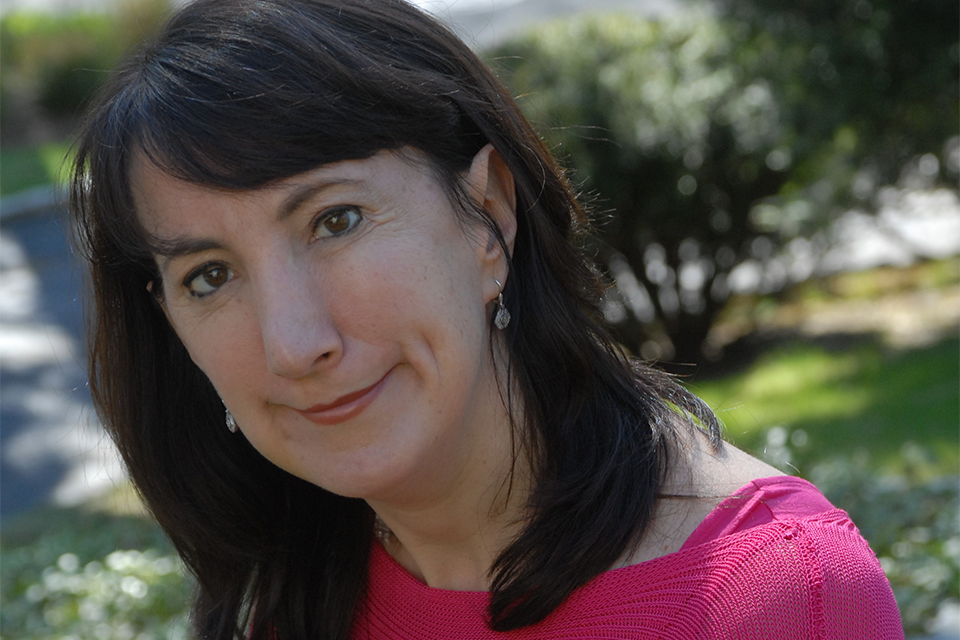 Psychology professor receives prestigious grant to provide services to children affected by trauma
[ad_1]
20 October 2021
Elissa Brown, Ph.D., Professor in the Department of Psychology and Executive Director of the Child HELP (Heal, Empower, Learn, Prevent) Partnership at St. John's University, recently received a $ 3 million grant from the US Department Health and Addiction Services Administration and Mental Health Social Services (SAMHSA).
The Child HELP Partnership Treatment and Service Adjustment Center will train schools and mental health clinics across the country to provide evidence-based, culturally appropriate trauma services and interventions for children exposed to the disease. disasters, sexual abuse, family violence, race and immigration trauma, COVID-19 and traumatic deaths.
"After decades of research telling us what works for trauma-related mental health issues, our mission is to bring these best practices to the kids who need them most," said Dr. Brown. "The Child HELP partnership team is dedicated to doing this locally and nationally. "
Almost two-thirds of children in the United States experience trauma before the age of 18, Dr. Brown says, with COVID-19 increasing those numbers, especially for low-income families of color. Despite the need, less than 20 percent of traumatized children benefit from evidence-based interventions.
"Few parents are aware of the mental health consequences of trauma and the evidence-based interventions (EBI) available," explained Dr. Brown. "There is a lack of training for school and mental health staff on early intervention, mental health promotion and prevention of the long-term consequences of trauma. The grant allows us to provide this training.
The goals of the center, which will include 18 sites nationwide, are to increase collaboration in local, state and national school-family-mental health partnerships; increase the size of the trauma-trained workforce; increase the number of children receiving specific trauma and EBI services; and decrease childhood post-traumatic stress disorder and other symptoms of trauma.
The project includes three psychology professors from St. John's University: Andrea Bergman, Ph.D., associate professor, Department of Psychology; Marlene Sotelo-Dynega '07Psy.D., Associate Professor, Department of Psychology; and Imad Zaheer, Ph.D., assistant professor, Department of Psychology.
As scholar psychology expert Dr Sotelo-Dynega explained, "Schools have the potential to support and enable children to overcome many challenges, but many are not well equipped to do so. This grant allows schools to help so many children in our country and their families.
"This grant provides a unique and exciting opportunity to address trauma-related children's mental health issues in the care systems offered in schools, homes and community settings," said Dr. Zaheer, School Partnerships Expert. family-mental health. "Child mental health research has long promoted this type of transversal and multidisciplinary work, but we have rarely been able to implement it. "
The $ 3 million award is one of more than $ 62 million in SAMHSA grants that focus on addressing childhood trauma.
"The need for trauma care for children is vast and growing due to the COVID-19 pandemic and racial violence in today's society," said Gina M. Florio, Ph.D., Acting Dean, St. John's College of Liberal Arts and Sciences, and Associate Professor of Chemistry and Physics. "This project will make vital contributions to understanding and improving the lives of children, their caregivers and their communities and will generate new interventions and support structures."
"It is a privilege to play a role in a project that will provide access to effective trauma-informed care for underserved communities across the country," said Dr Bergman, expert in adolescent mental health and interventions. . "Our work is an embodiment of the Vincentian mission.
Dr Brown is the 2020 recipient of the Mark Chaffin Outstanding Research Career Achievement Award, which recognizes a member of the American Professional Society on the Abuse of Children who has made repeated, significant and outstanding contributions to child abuse research at the during his career.
[ad_2]