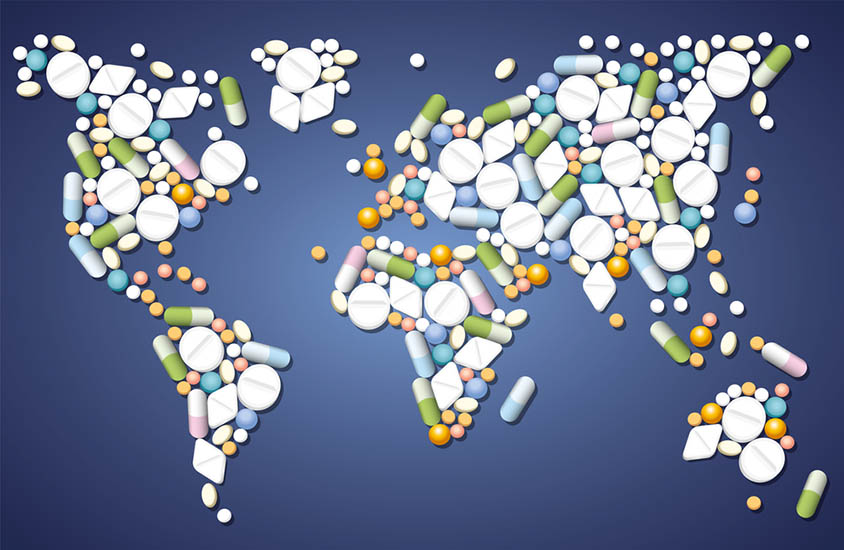 Southern scholars, this is your sign to decolonize psychology
In a new article (published before peer review on the PsyArXiv preprint website), psychologist Mvikeli Ncube of Arden University in the UK calls for the decolonization of psychological knowledge to address the epistemic violence inflicted on indigenous and local communities in the Global South. Ncube writes that the field of psychology must be decolonized and resituated in local contexts to ensure that meaningmaking occurs in one's own lived experience rather than in the situation and power of the global North, suggesting that Indigenous scholars and ways of knowing offer an important alternative to the colonizing status quo.
"Decolonization means combating, undoing, and overcoming received colonial customs that have shaped psychological knowledge practices and economic, political, and social structures; interpersonal relationships; and the self. Much of psychology in the Global South continues to be largely shaped by colonial ideas or, at best, dominated by ideas, self, and society from Europe and the United States," writes Ncube.
The Global North exported its concept of psychology and psychiatry around the world, assuming that findings about how people behave in WEIRD (Western, Educated, Industrialized, Wealthy, and Democratic) samples, such as college students Americans, are universally true. This includes specific psychiatric disorders, medications, language and ways of knowing. Ncube, in her essay, encourages Indigenous and local Southern scholars, scholars, and thinkers to recognize the epistemic violence inherent in Western ways of knowing and to conduct their own research to counter its many harms.
Ncube articulates this argument via a brief philosophical and historical analysis of psychology. He bases his article on the social constructionist epistemological position (meaning that his underlying assumption is that knowledge is created, rather than inherent and objective). Through this premise, Ncube argues that the decolonization of psychology is best done through Fanonian "epistemic decolonization."
He explains, "Epistemic decolonization refers to the redemption of worldviews, theories, and ways of knowing that are neither rooted in nor oriented around Euro-American theory. The central claim of epistemic decolonization is that subjectivity, situation, and position matter. He rejects the claim, founded in the European Age of Enlightenment, that scientific knowledge is inherently and necessarily rational, objective and universal. Instead, decolonial theorists argue that objectivity is also socially constructed.
He understands that the knowledge created in psychology is a kind of knowledge created and propagated by white researchers in the Global North. And this specific way of knowing and making sense can never fully encapsulate or understand the true experience of Indigenous peoples and people in the Global South, because it is designed to doubt and challenge other ways of knowing that are not not based on the scientific method. Ncube puts it simply: the current psychology of the Global North was created, not only without appreciation of the texts and methodologies rooted in the Global South, but with the specific intention of undermining them.
He writes, "Psychological science is a positional form of knowledge that reflects the understandings and interests of people in a dominant position, those who decide what is worth studying, what counts as basic theory or narrow application, etc […] The significance of all of the above is that Western psychological concepts, beliefs and understandings should not be accepted in Southern countries without a deep critical application of thought. Radical alternatives that challenge the dominant paradigm on issues of power dynamics, exploitation and subordination, politics and inequality are encouraged to interrogate the underlying assumptions of traditional psychological research.
However, the psychology of the Global North can be challenged by scholars of the Global South, furthering the cause of liberation. Ncube asks scholars to embrace their situated ways of knowing and conduct research that exposes and counters what much of the world sees as both "natural" and "neutral" concepts to highlight the failures of a discipline created by intentionally neglecting other ways of knowing. and making sense.
****
OnlineNcube, M. (2022). Epistemic violence in the psychological sciences. Issues of knowledge, the making of meaning and power: a critical historical and philosophical perspective. Accessed September 21, 2022. https://psyarxiv.com/a5nxs/