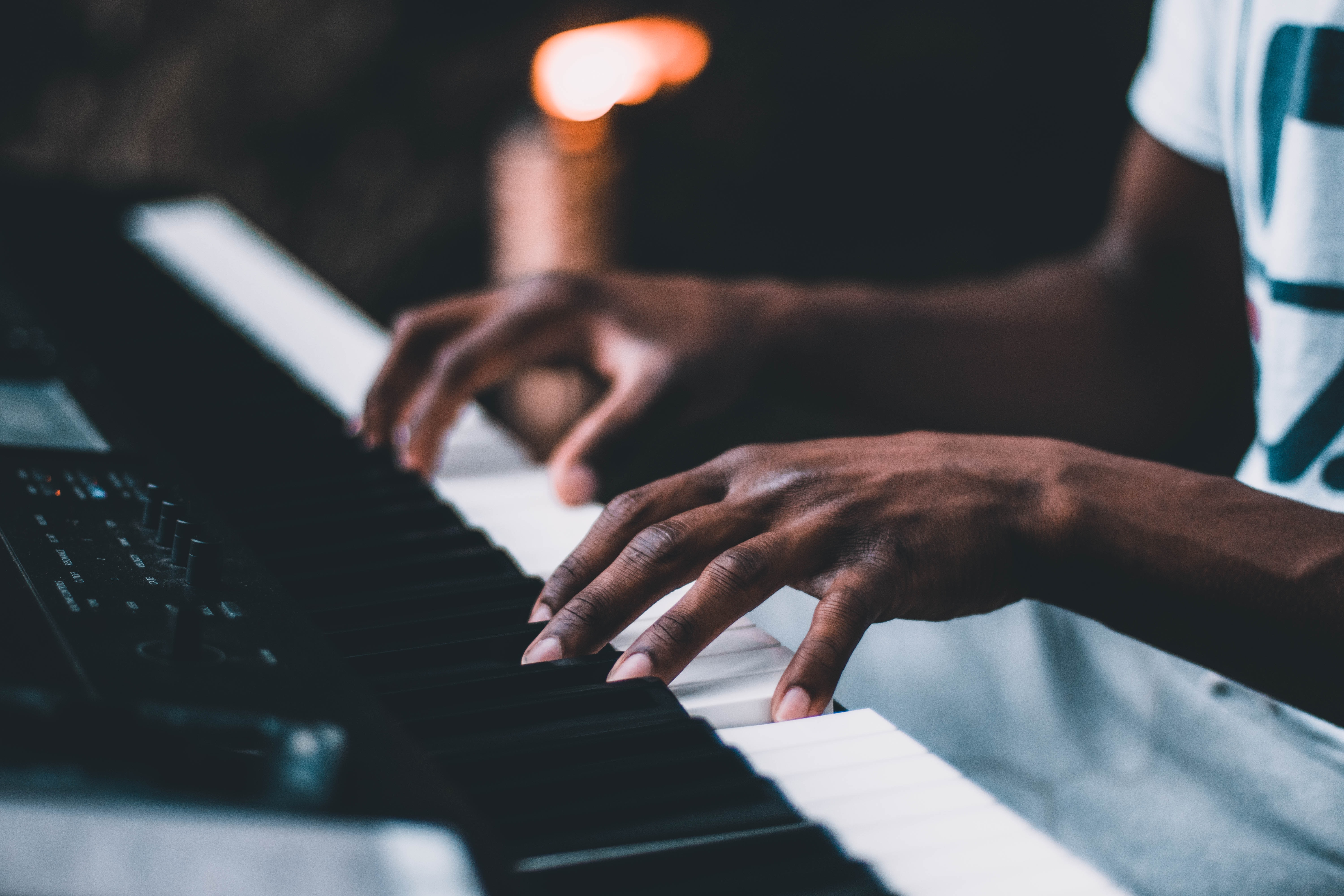 Teaching music and performance during the pandemic
During the 2020 lockdown, Dr Margaret Osborne, a performance psychologist teaching at the Melbourne Conservatorium of Music, made the overnight switch to Zoom to train her students to achieve peak performance under pressure. It was difficult to simulate musical performance situations on a two-dimensional platform with delayed sound.
Some students took advantage of it nonetheless, finding that their confidence in performing online in front of their peers and staff increased during the term. Others found their anxiety too suffocating to occur. ArtsHub spoke to Osborne and his colleagues about the challenges and opportunities that the lockdown presented.
PERFORMANCE ANXIETY OR PANDEMIC ANXIETY?
"We didn't think it would necessarily create so much stress because you weren't looking at people from across the room. Yet it is still very palpable, this concern for social evaluation. Even if you are not physical bodies, you are still watched by a group of faces on Zoom, "Osborne noted.
Dr Solange Glasser, Senior Lecturer in Music Psychology, added: "Beyond musical performance, I think we all have anecdotal evidence that the student cohort is much more anxious. It is very difficult to determine how important the online environment and the performance aspect is and how socially isolated many of these students are. '
Music students not only need access to computers, musical instruments and sound equipment, but also a space in which to practice. Glasser observed, "We see a disparity in student achievement when some students find themselves in situations that allow them to perform and continue their learning and other students struggle."
CARE AND COGNITIVES EXPENSES
"Our family responsibilities to students have increased dramatically, and this obviously has an impact on the staff providing this care," said Glasser. The rapid adoption of technology to support online education, research and collaboration has had other unwanted consequences.
"One of the key things I think we've learned over the past 18 months is to think more about the cognitive load that the amount of different software and applications has had on students," Glasser said.
Osborne reflected on the illusion of increased productivity: "It's a challenge of the online space. We can schedule back-to-back meetings, without having to factor in travel times, but that's not generalizable as a strategy. We must be careful about defining the limits.
CRYSTAL BALLING THE FUTURE OF PERFORMANCE
Conversely, there is an opportunity. "It's not just about helping students prepare them for face-to-face performance opportunities that we obviously all hope to happen sooner rather than later, but it's also about reimagining what performance will look like in the classroom. future. 'Glasser said.
For Ben Loveridge, Immersive Media Coordinator at the University of Melbourne, the future is here. While in confinement, he attended theatrical performances created in virtual reality. "It's an amazing experience, something you couldn't do in real life," Loveridge enthused. "With a simple gesture of the finger, the whole scene changes. At other times, you pick up items and change things.
Read: Does online performance have a post-pandemic future
Loveridge investigated the potential of online virtual reality for networked musical performances. Its preliminary data are promising. "People say they're actually less anxious in VR because you have an avatar and a fun setting." Even without access to VR headsets, Loveridge sees the potential of virtual worlds such as Altspace where people can congregate in three-dimensional space. For several years, the platform has welcomed people perfecting their performances during open mic sessions.
The most rudimentary forms of virtual reality have proven to be effective preparation for musical performance, gradually exposing music students to increasingly difficult performance simulations. "A group in Canada published in 2016 an intervention using a 2D virtual space, where you have projections on a wall. So it's semi-virtual and it's an exposure hierarchy that works well as long as the images simulate realistic performance situations, "Osborne said.
Together, the three are exploring setting up a studio and virtual performance hall at the conservatory, to provide students with a safe and realistic space in which to experience a range of performance contexts.
THE NEW GENERATION OF WORLDWIDE CONSTRUCTION ARTISTS
Students are no strangers to world building or virtual learning. "Next year's freshmen would have been raised on Minecraft and would have lived in virtual worlds their entire lives," Loveridge said.
Glasser noted a change in the type of student coming from the conservatory: "We are welcoming more and more students who have exceptional skills on their instrument but who have learned through YouTube. They have already had a learning experience using technology. '
On VR technology, she said, "We are preparing for the future. Right now you've got relatively expensive, clunky, and heavy gear, but we're already seeing AR (augmented reality) glasses, so you can see the progress. These advances will support educational opportunities and musical performance opportunities. That's why it's important to map their possibilities and constraints now so that we know what works and what doesn't and what are the best practices as these technologies advance.
For educators today, the challenge is not just to stay ahead of technology, but to stay ahead of their students for whom this technology is second nature.