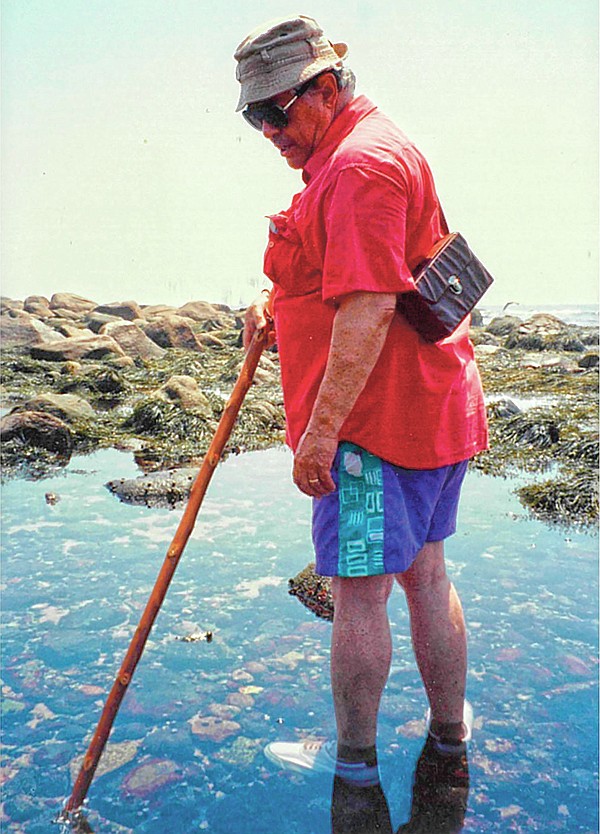 The unfinished business of a postponed burial
NASHVILLE, Tenn. – It occurred to me recently at the Nashville airport that the pandemic would not end at the same time for everyone. I expected a flood of travelers, but the airport was packed. Most people had masks on, but social distancing wasn't a thing.
I was flying to see my mother. Still, in my mind, it would take a while before we could settle into what "normal" is going to look like in the future.
There is a lot of unfinished business in the world: graduation ceremonies, birthdays, etc. Suppressed demand drove up air fares. People travel for different reasons, but many have been moving freely for months now, vaccinated or not.
And there will be a funeral. Closing is difficult when you are unable to say goodbye in person. This is unfinished business for my family.
My wife's father, Bernard Francis Lyons Jr., died of covid just before Christmas. Her life ended with nurses at a long-term care facility near us. We last spoke to him via video chat.
My wife and her sister chose not to try to make an online memorial, which seemed both logistically difficult and insufficient. I'm sure we're not the only ones who feel a life as important as Bernie's deserved better than to be remembered as one of the more than half a million Americans whose lives were taken away by this terrible. affliction.
And so, later this year, we will be traveling to his native New England to pay homage to him.
Bernie Lyons was a working-class Irish-American from Rhode Island who earned a doctorate in psychology and spent his adult life caring for troubled children in Knoxville, Tenn.
He was an elaborate storyteller, inclined to exaggerate the accomplishments of the people he cared about. His stories became more and more spectacular with each story. They stem from the accomplishments of his two daughters, his love of opera or any other eclectic field of study he read about, from the sex life of jellyfish to the weather in Antarctica.
His wife, Anne, died six years earlier and Bernie spent his final years in a long-term care facility in Nashville as his memory crumbled. But his gentle nature remained, and we would often find him with another resident or staff member, chatting amicably. Some of the residents were nice to him.
My wife and her sister will remember Bernie very well at Weekapaug Beach, RI. He and Anne spent their summers there in the Dunes Trailer Park, a humble enclave nestled between beach houses and resorts.
This beach was a magical place for my wife's cousins, who came down every time we made the trip. We would ride the waves together, play soccer on the beach and have dinner under the awning next to their trailer. Bernie presided over everything, feasting us on stories, music and laughter. Sometimes we would play "Stump Uncle Bernie", imagining the most absurd questions possible. He always had an answer, although it wasn't necessarily correct.
It will be good to be together after all this time, and the memorial will be more of a celebration than a mourning. At some point, probably at dusk, we will go down to the beach together.
It will be chilly there in the fall, but I like to think Bernie and Anne's spirits will be there too. It doesn't take a feat of the imagination to see them huddled on the wind-thirsty lifeguard stand, smoke and talk quietly.
Bernie could stop for a moment when he sees us. He might even marvel at how much we all loved him. And then he'll turn back to Anne, telling stories that may or may not be true.
Almost all of them will be things she's heard before. And yet, they will always make her smile.