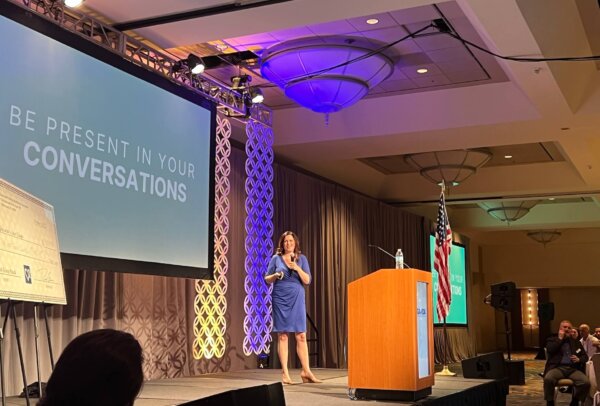 Work on mental health support
Properly addressing and respecting employee mental health can help companies thrive while benefiting their people. That was the powerful message from a clinical psychologist who spoke at the 2022 Gases and Welding Distributors Association (GAWDA) annual convention in San Diego last month.
Michaela Bucchianeri works as a mental health researcher and educator. She began her presentation in front of a crowded conference room by explaining how many people today suffer from mental health problems in the United States. One in five Americans has a mental health problem at some point, and nearly one in two has a diagnosable disorder at some point in their life.
"And that number doesn't even take into account mental health issues that arise below the level of a diagnosable disorder or in the context of a medical condition, such as chronic pain." That's a gross understatement, and that's still a lot of us," Bucchianeri said.
With staff mental health impacting every company, the good news, Bucchianeri said, is that it's entirely possible to cultivate a work culture that makes it easy for all of us to foster better mental health.
…to continue reading, you must be a subscriber